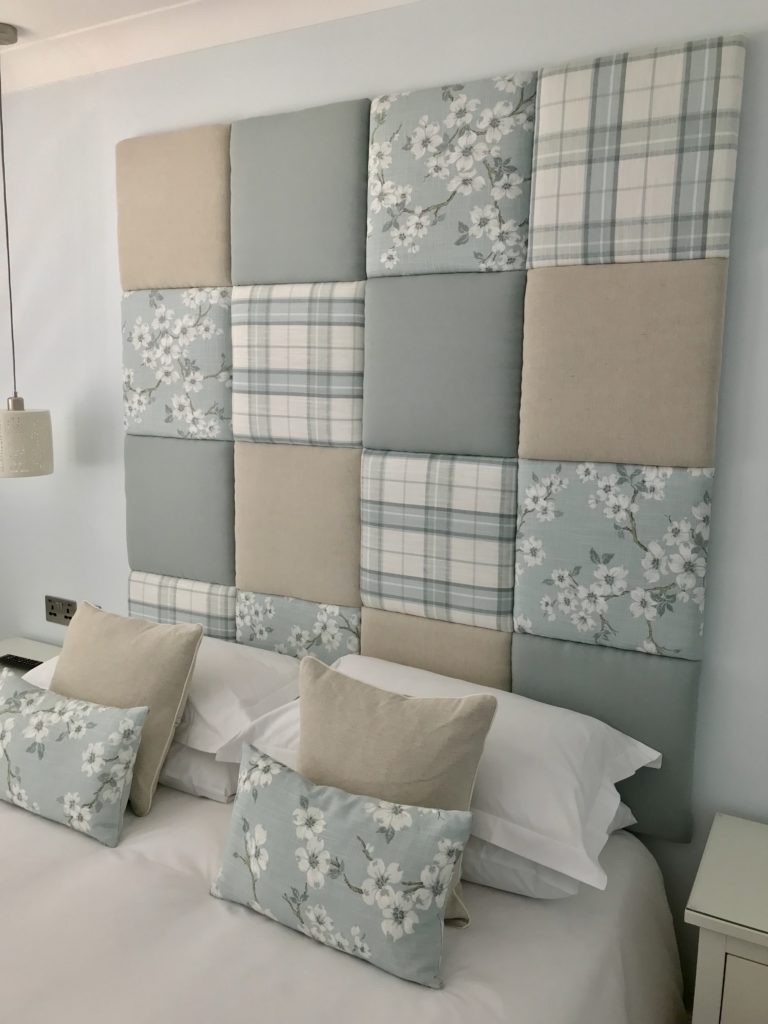 So, after 5 months of hard work, The Preston Shoreline Suite was finally launched last month.
We knocked down walls, pulled down ceilings, and ripped up floors.  It's been re-wired, re-plumbed and re-decorated, it was one of our biggest projects yet and we were totally driven by excitement to create the best room in the house!
We love it!
Dual aspect, the bedroom basks in the afternoon sun, perfect for a little siesta, but cool enough for the perfect sleep. The lounge is bathed in light as the full-size picture window gives you undoubtedly the best sea-view in Torbay.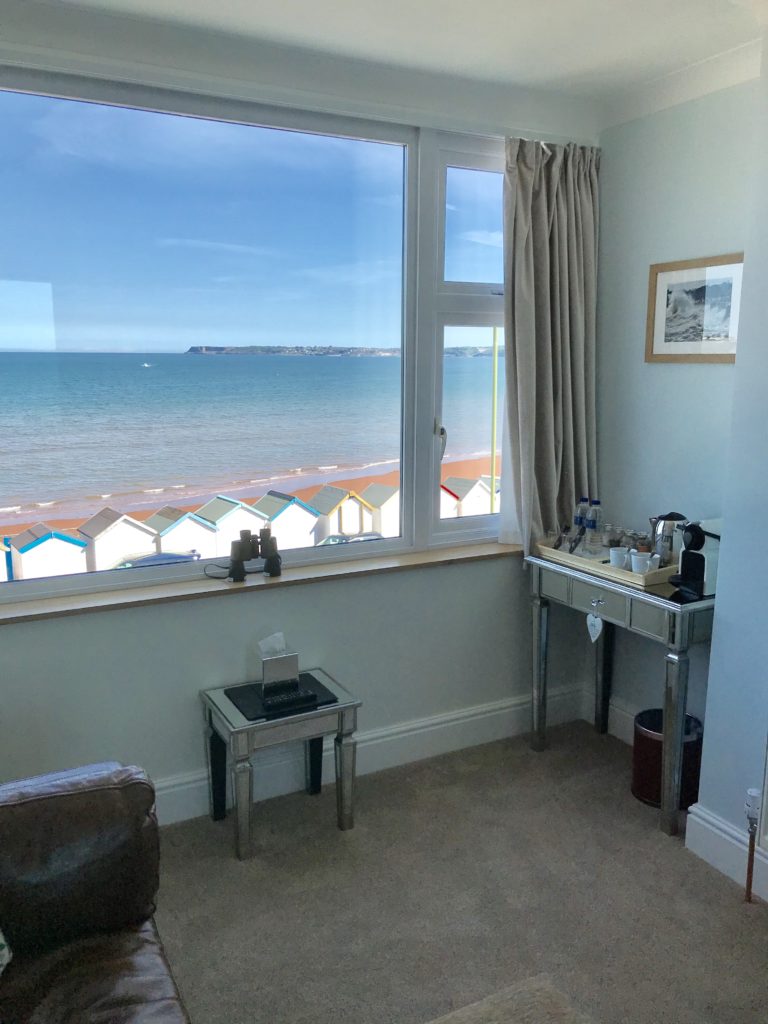 Only 10 metres from the beach, whatever the weather, there is an ever-changing panoramic view of the bay. Can you imagine how calming it is to fall asleep to the sound of the waves?
It's easy to see why 'Wow!' is the most used word by guests going into this beachfront Suite.  'Truly Stunning' they say when they wake up to the glorious sunrise over Thatcher's Rock, and 'Magical', as they stay awake watching the lights twinkle over Berry Head.
If you're looking to escape the stresses and strains of modern life, then come to a small, quiet, adult-only hotel, where you can spend some time relaxing and reading a book with a Nespresso coffee, or watching one of the two Smart LED TV's, then look no further.
Decorated in the palest of duck-egg and sand colours, really bringing the outside in; luxurious Venetian glass furniture and gorgeous bespoke soft furnishings; it's light, bright, clean and perfect for relaxing or watching the ever-changing sea-view.
The bathroom has a huge walk-in shower (perfect for sharing), very special lighting, and gorgeous Moroccan tiles.
The sumptuous king-size bed has deep goose down duvets and pillows, with crisp white Egyptian Cotton and a super comfortable memory foam mattress. All designed for the best night's sleep ever.
Our brand-new Suite is rapidly becoming the most popular room in the Hotel!